It's Friday!
This Friday find is by recommendation of LittleA. I bought him a new kind of cereal and he is loving it. The other day he says to me " this cereal should be your Friday find this week." He's so supportive of my blogging efforts!
This ones for you LittleA!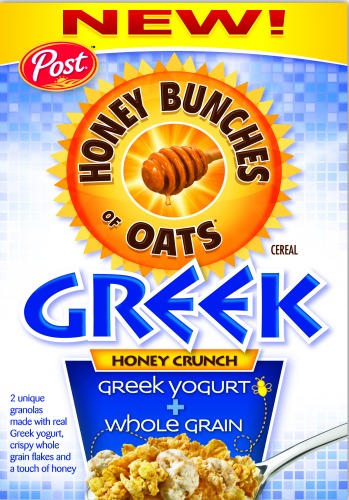 LittleA was getting tired of cereal for breakfast until I bought this one. I think he ate it pretty much every morning this week. I asked him what he likes about it. He told me, it has just the right amount of sweetness, the grains taste good and the bits of Greek yogurt are so yummy. He is lactose intolerant so I wasn't sure about the yogurt bits but they are small enough that it doesn't seem to bother him. He ate it with his lactose free milk and loved it but also tried it with the vanilla almond milk we recently started buying as well and said it was even better with the almond milk. So I guess I scored grabbing this cereal (and a big reason on why I did was because LittleA found a coupon for it and we are all about the coupons!). I didn't even get to try any, it's all gone!
I guess we actually have a 2 part Friday find...
I recently bought some of this almond milk as well for LittleA as he had heard it was really good (and was bugging me to buy it). I had my doubts that it would be good. It doesn't sound good to me and we tried soy milk in the past it was not so good. I normally just buy lactose free milk for him which to us, tastes just like normal milk. It's still cow milk, just with the lactose removed ( I still don't get how they do that?). He loves this almond milk...another score! I honestly thought this milk would be awful. It's not!!!! It also has less fat and less calories than regular milk and also has fiber in it which regular milk does not. It also has the same amount of calcium as regular 2% milk. It doesn't have any vitamin D in it though but he takes a vitamin D supplement everyday anyways (our whole family does-gotta have your sunshine vitamin especially during our long Canadian winters!). It does not have to be refrigerated either until you open it as well so when I noticed it on sale the other day, I was able to stock up. Less trips to the store to grab milk, which it felt like I was doing every other day!
So there you have it. This Friday find brought to you by request and recommendation of LittleA.
And hey, if you have an finds to share with me, let me know! I am always on the look out for new products to try!